Jump Start Services

From Your East Texas Towing Company
Hi-Way Towing Company has been serving the Tyler, TX, area along with many of the surrounding East Texas towns, providing fast and efficient roadside assistance covering a wide range of services, including jump start services.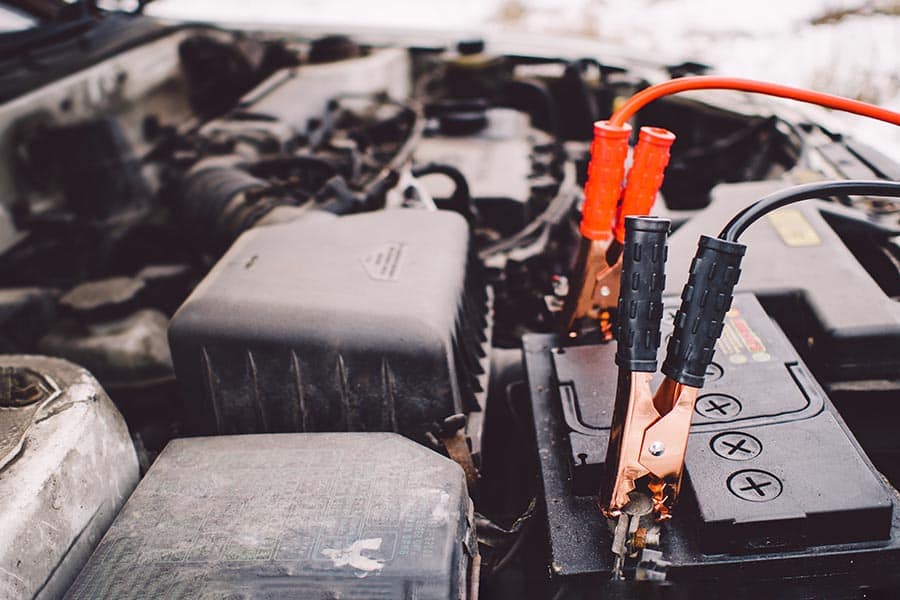 JUMP STARTS IN TYLER TX
It's a frustrating moment everyone experiences at least once. You get in your car, turn the key, and nothing happens. If you are alone and/or in an unknown area, this can feel like a vulnerable situation. Even if you have jumper cables on you, the thought of asking a stranger to assist you can be overwhelming and potentially dangerous. Here is where Hi-Way Towing's jump start services come to your rescue! Instead of feeling helpless and stuck, let us dispatch one of our professional team members to get you back on the road!
The last thing you want to deal with when you're away from home is a dead battery in your vehicle. Newer cares are fully functioning computers with expensive components that can easily be damaged using traditional jumper cables. Hi-Way Towing teams carry professional jump boxes to get your vehicle running and on the road again. If your battery cannot be charged, our Tyler, TX towing crew can easily get your vehicle to a trusted shop nearby for repair.
Signs You Need A Jump
The typical life of a battery should be three to five years depending on the brand, but that length of time could be shortened due to various factors. There are a few telltale signs that your battery is going bad.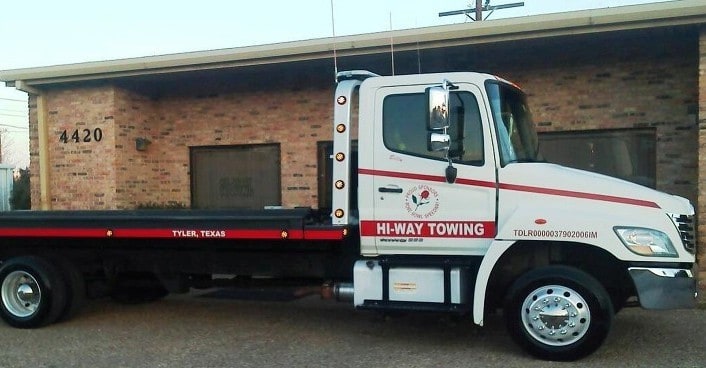 Jump starting a car can be dangerous and damaging to your vehicle if not done properly. Different makes and models of vehicles require different approaches to safely getting back on the road such as hybrid or electric vehicles like the Toyota Prius or Chevy Volt, and our team members are equipped and trained to use your manufacturer's recommended methods to do so. Do not let a stressful situation cause you to make a mistake that could damage your vehicle further. Instead, let our technicians at Hi-Way Towing use an up to date jump box to properly and safely get your vehicle back to running.
If you find yourself in the Tyler area, either at home or on the side of the road in need of a jump, Hi-Way Towing is ready to dispatch a driver to you! And beyond Tyler, we are serving many towns in the surrounding area including Brownsboro, Bullard, Chandler, Flint, Gresham, Jacksonville, Kilgore, Lindale, Overton, Whitehouse, Winona, and more!
In the event your battery ends up not being the issue, our drivers are trained to assess every situation to develop the best possible plan of action for you and your vehicle. At Hi-Way Towing, we offer a variety of services that allow us to assist you in any situation.
Towing Services
If we cannot get your car running with our roadside services, we are ready to help get your vehicle to your destination with our highly trained tow truck drivers. We keep the best trucks on the road in order to safely tow any vehicle to any location. Our 2013 heavy duty Chevron low profile flatbeds set load levels closer to the ground so we can efficiently load newer cars without damage. If you need a tow, either after an accident, mechanical issues on the road, or for a scheduled trip, our drivers are ready to dispatch to your location!