Towing Services in Tyler TX
For towing in Tyler TX, call Hi-Way Towing! We use the newest and best equipment on the market to help make sure we can offer safe and reliable service 24/7. We currently use 2013 heavy duty Chevron low profile flatbeds. These trucks set load levels closer to the ground making it easier to load new lower cars without causing damage. For fast, professional service, give us a call today!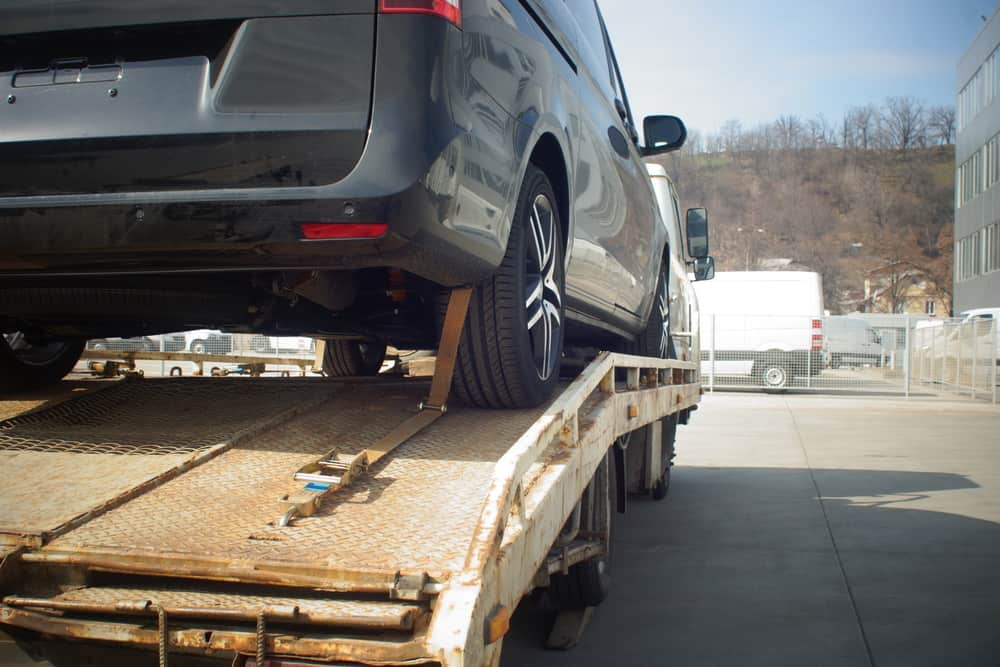 TOWING SERVICES IN TYLER TX
Hi-Way Towing is a towing company based in Tyler, TX. Our trucks are manned by professional drivers with years of experience helping vehicle owners out of tight spots. Our trucks and equipment are top of the line to ensure safe transportation for your vehicle every time.
There are plenty of situations that can lead drivers to need a tow truck in order to safely transport a vehicle. These hardly ever happen at a convenient time, which can lead to stressful roadside situations. Luckily, reliable towing companies can help you get through your tough day.
When Do I Need a Tow?
Drivers can end up calling a tow truck for a variety of reasons. The two most common are mechanical failures or collisions that prevent your vehicle from moving safely on its own. No matter how it happens, if it isn't safe to move your vehicle yourself, you should always call for a tow truck, for your safety and your car's.
Professional tow truck companies often provide a variety of services beyond just towing. From jump starts to winch outs, and even getting you back in your car if you accidentally get locked out, your local towing company can usually help. In some cases using a towing company for roadside assistance such as unlock service can actually be faster than calling a locksmith. See what other services you can get from your local towing company below: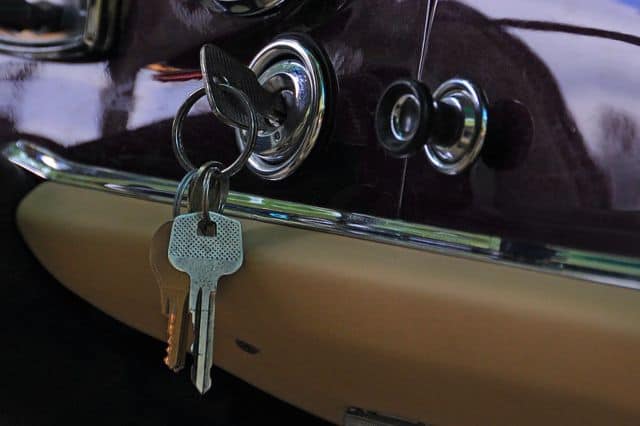 Unlock Services
Getting locked out of your vehicle is a frustrating situation. Waiting hours for a locksmith can make that frustrating experience even worse. Next time you find yourself locked out, try calling your local towing company. Their drivers can often arrive faster and get you back on the road.
Why Choose Hi-Way Towing?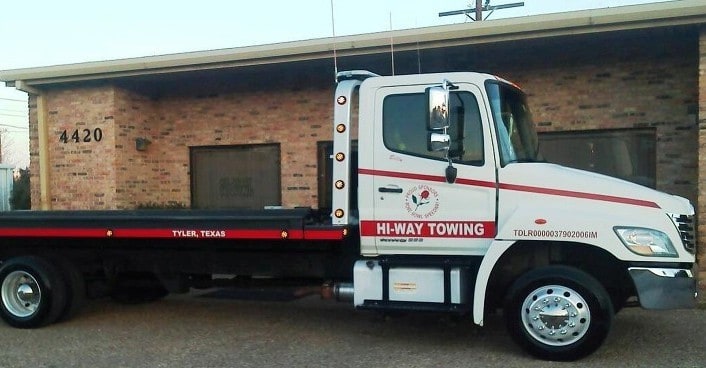 Hi-Way Towing is a family owned towing company based in Tyler and proud to serve all of the surrounding East Texas cities. With our fast response time and friendly customer service, Hi-Way Towing is the premier wrecker service of Tyler. We've helped countless drivers get back on the road or get their vehicle to a safe location, and we're ready to help you, too! With towing services and roadside assistance available 24/7, we're here for you whenever you need us.
Towing Services
If we cannot get your car running with our roadside services, we are ready to help get your vehicle to your destination with our highly trained tow truck drivers. We keep the best trucks on the road in order to safely tow any vehicle to any location. Our 2013 heavy duty Chevron low profile flatbeds set load levels closer to the ground so we can efficiently load newer cars without damage. If you need a tow, either after an accident, mechanical issues on the road, or for a scheduled trip, our drivers are ready to dispatch to your location!