Hi-Way Towing Company has been serving the Tyler, TX, area along with many of the surrounding East Texas towns, providing fast and efficient roadside assistance covering a wide range of services, including jump start services.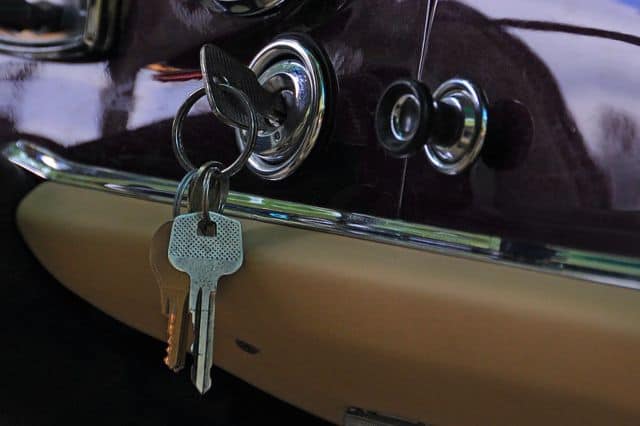 Unlock Services IN TYLER TX
We have all been there. Someone isn't paying attention and your keys are now locked in your car. This can be such a frustrating and inconvenient moment of your day! Instead of letting this completely throw off the rest of your schedule, call HI-Way Towing. We do not just offer towing services, but we will come unlock your vehicle as well! Let us dispatch a driver to your location, and we will use specialized equipment to safely and quickly get your door open. We are even available 24 hours a day for emergency services!
Avoid Damaging Your Car
If you have locked your keys in your car and need to get in, don't heighten the problem by "Do It Yourself' unlock options. While using a coat hanger might look easy in the movies, you can easily cause damage to your window mechanics, door frame, or more. Even if you have access to a slim jim, blindly yanking around on your vehicle's handle from the outside could cause a lot of damage to the locking system, handle, and will likely set the alarm off in the process. Every vehicle is different, so let one of our trained drivers at HI-Way Towing get you back in your car in no time.
Have a Problem Besides a Locked Car?
One of the benefits of choosing HI-Way Towing to unlock your car instead of a locksmith is that we can assist you in other mechanical issues as well! If you get your car unlocked and realize you have another issue, odds are, your technician can help with that as well. We offer a wide range of services in all the counties that we serve, and we promise to offer you the best service around in all arenas!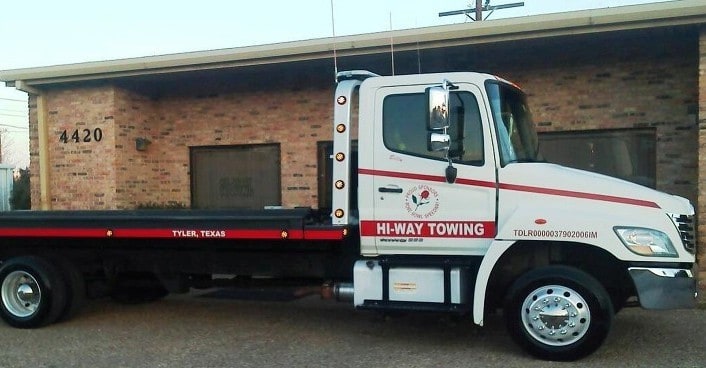 A locally owned business in east texas, we have proudly served our community since the 70's. Highly recommended for decades, we at HI-Way Towing know how important your vehicle is to you, and we promise to not only take care of it, but you too! Don't find yourself stuck waiting on a locksmith, call HI-Way Towing! We understand that your time is precious and can often get to your location with in minutes so your day does not have to stop by the inconvenience of a locked vehicle.
Towing & Other Services
If we cannot get your car running with our roadside services, we are ready to help get your vehicle to your destination with our highly trained tow truck drivers. We keep the best trucks on the road in order to safely tow any vehicle to any location. Our 2013 heavy duty Chevron low profile flatbeds set load levels closer to the ground so we can efficiently load newer cars without damage. If you need a tow, either after an accident, mechanical issues on the road, or for a scheduled trip, our drivers are ready to dispatch to your location!
Beyond our extensive roadside services, HI-Way Towing is also here for all of your hauling and junk removal needs. Call us at 903-581-1821 to set up an appointment and we will work with you to get whatever you need hauled away taken care of. Trust us at HI-Way Towing for all of your towing, hauling, and roadside assistance needs!